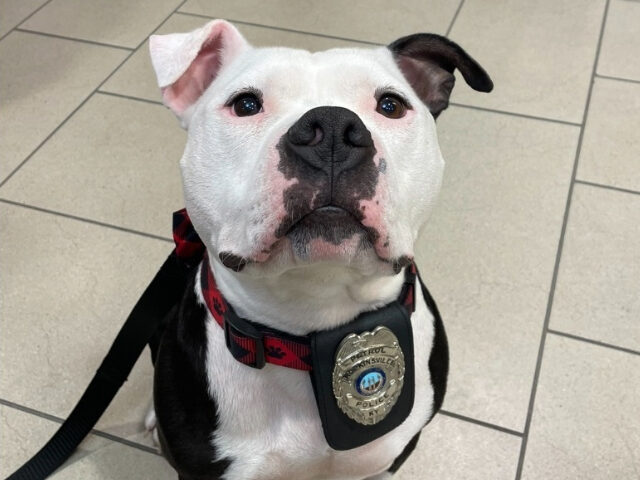 Hopkinsville Police Department
A shelter dog in Kentucky has become a companion to those who have dedicated their lives to protecting their community.
The Hopkinsville Police Department recently swore in the special pooch, named Bolo, who now serves a unique role with the agency, USA Today reported on November 14.
Bolo is our four legged friend who will be pawtrolling with us today! Thank you to Christian County Animal Shelter for…
Posted by Hopkinsville Police Department on Wednesday, October 11, 2023
In October, the black and white dog visited the department with his caregivers from the Christian County Animal Shelter, which brings shelter dogs to see officers for one-day excursions. The purpose of the visits is to advertise pets who need homes.
Little did the officers know the happy dog would end up being adopted by the department.
In a social media post on November 8, local leadership said during a city council meeting, "Bolo was officially made a part of the team and sworn in by Mayor JR Knight as HPD's very first Paw-trol Officer! We can't wait to follow this sweet pup's career on the force."
Those in attendance clapped and chuckled as an officer led Bolo into the room for the special moment.