Israel Defense Forces (IDF) released a video Wednesday showing what it said were weapons in a Hamas-run hospital inside the Gaza Strip amid international criticism that Israel has targeted medical facilities in its war with the terror group.
Israel, as well as many experts, have long said that Hamas uses hospitals as command centers and ammunition depots to conceal its military operations, putting civilians in harm's way with little regard for their safety. 
The IDF video shows Lt. Col. Jonathan Conricus walking through an MRI center of the al-Shifa Hospital in Gaza after Israeli forces raided the building. 
"A few of the most interesting things that we found totally confirms, without any doubt, that Hamas systematically uses hospitals in their military operations, in violation of international law," he said. 
 TENS OF THOUSANDS 'MARCH FOR ISRAEL' IN WASHINGTON, DC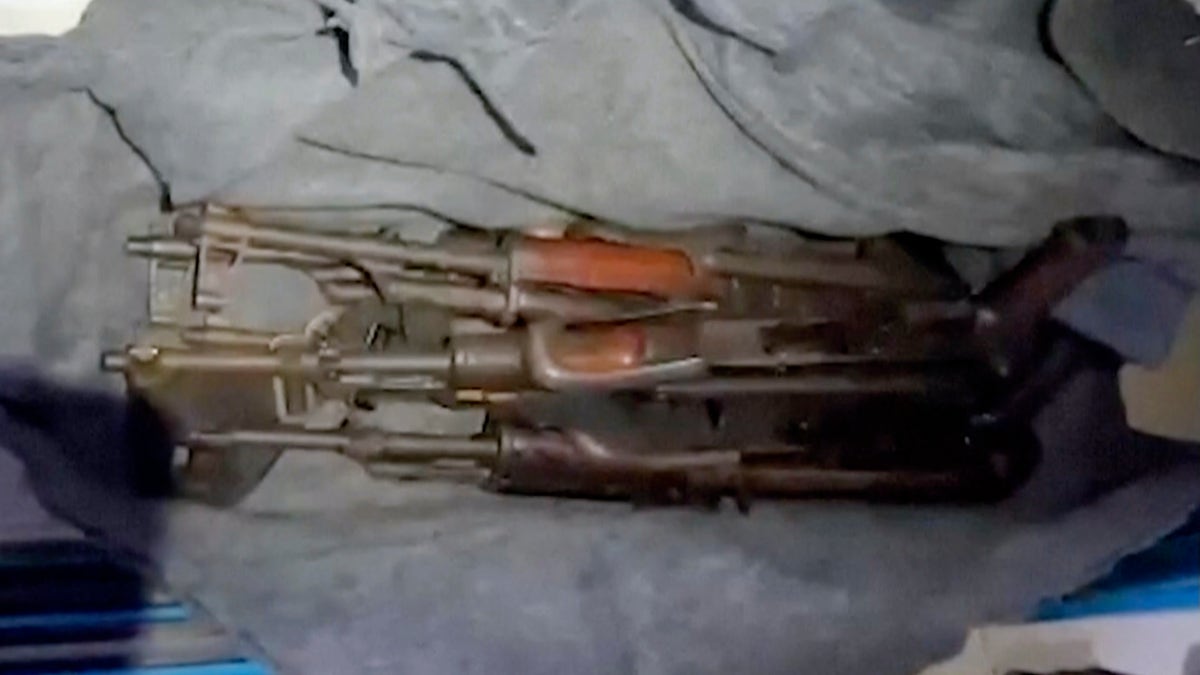 This image taken from a video released by the Israeli Defense Forces on Wednesday shows a cache of weapons the IDF says were found in a closet at the MRI center at al-Shifa hospital in Gaza City.  (Israel Defense Forces via AP)
As Conricus walked through the hospital,