Shelling is ramping up Thursday between the Israel Defense Forces and the Lebanese terrorist group Hezbollah as both sides trade strikes along the Israel-Lebanon border, a report says. 
The Iranian-backed terrorist group claimed in several statements that it has struck eight targets so far in Israel Thursday, including Israeli soldiers and a barracks, "in support of our steadfast Palestinian people in the Gaza Strip," according to Reuters.  
Israel's military responded by saying it hit a site in Lebanon that has tried launching anti-tank missiles toward its territory and that artillery strikes have been directed at other locations, the news agency adds. 
A security source in Lebanon told Reuters that Israel's counterattack has impacted at least a dozen villages along Lebanon's southern border, adding that it has been one of the most violent days in the area since the onset of the Israel-Hamas war on Oct. 7. 
LIVE UPDATES: ISRAEL AT WAR WITH HAMAS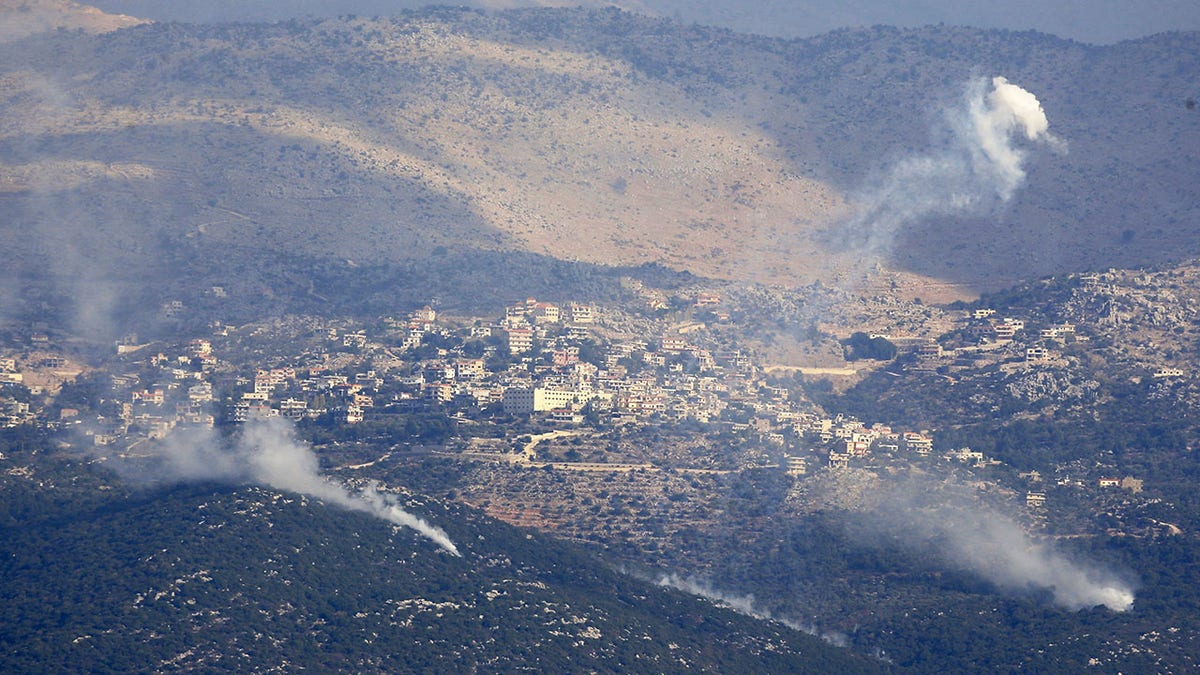 Smoke rises following Israeli artillery shelling on the outskirts of the village of Kfarshuba, along Lebanon's southern border with northern Israel, on Thursday, Nov. 16. (AFP via Getty Images)
There were no immediate reports of injuries from the shelling that targeted Israel.