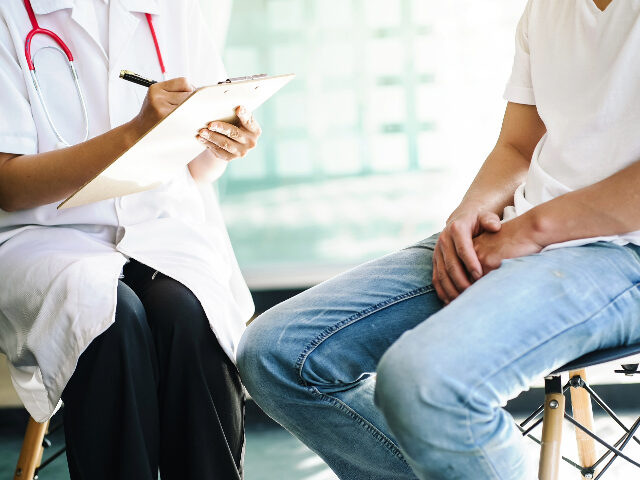 Kanizphoto/Getty Images
More men are choosing to get sterilized via vasectomy after the Supreme Court overturned the supposed "right" to abortion in its 2022 Dobbs decision, PBS News Weekend reported.
Gabrielle Hays — a communities correspondent for the PBS NewsHour out of St. Louis, Missouri — reported that there "absolutely is" an increased interest in vasectomies following the Dobbs decision and cited research from the Cleveland Clinic, which "essentially shows that nationally, we saw more than a 30 percent increase in requests for vasectomies…"
"…[A]nd then a more than 20 percent increase in people actually, you know, going through with the procedure," Hays continued.
Hays spoke specifically with Missouri providers, who said they have seen an increase in the state — especially after the governor passed a near-total ban on abortion following the Dobbs decision:
And so providers tell me that, you know, they saw the number of people getting vasectomies rise as much as 100 percent last year. You know, for instance, a perfect example would be Planned Parenthood held a three-day vasectomy clinic and three different cities across state of Missouri.