The Louvre Museum has acquired a $26 million painting from the 13th century four years after the work of art was discovered hanging on the wall of an elderly woman's kitchen in France.
The Louvre announced the acquisition of the masterpiece titled "Christ Mocked," which is attributed to the Italian painter Cimabue, earlier this month.
Laurence des Cars, president and director of the museum, called it a "great joy" for the museum to be able to present the painting, which he called "a crucial milestone in the history of art, marking the fascinating transition from icon to painting."
In June 2019, an auctioneer discovered the painting hanging on a wall while inspecting the woman's house in Compiegne, which is in northern France, and recommended that she bring it to experts to be evaluated. 
'DEVIL-LIKE FIGURE' LOST IN TIME UNCOVERED IN 230-YEAR-OLD PAINTING FOLLOWING RESTORATION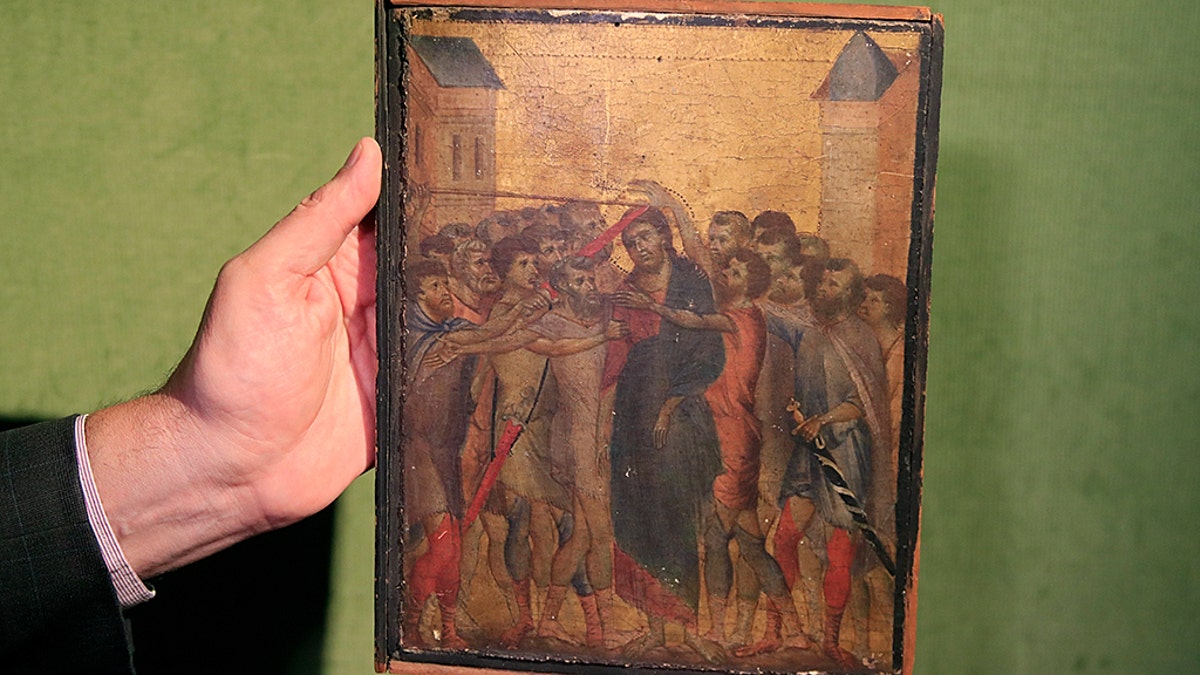 Art expert Stephane Pinta points to a 13th century painting by Italian master Cimabue in Paris, Tuesday, Sept. 24, 2019. (AP Photo/Michel Euler, File)
Experts determined the painting was done by the pre-Renaissance painter Cimabue, who was said to have taught Italian master Giotto,