The North Korean military launched a projectile believed to be a spy satellite, according to South Korean military leaders.
The launch took place Tuesday despite North Korea previously claiming to neighboring Japan that the satellite would launch between Wednesday and Dec. 1.
"North Korea has fired what it claims is a military surveillance satellite in a southwards direction," said the South Korean Joint Chiefs of Staff.
UN COMMITTEE PASSES RESOLUTION CONDEMNING NORTH KOREAN HUMAN RIGHTS ABUSES FOR 19TH YEAR IN A ROW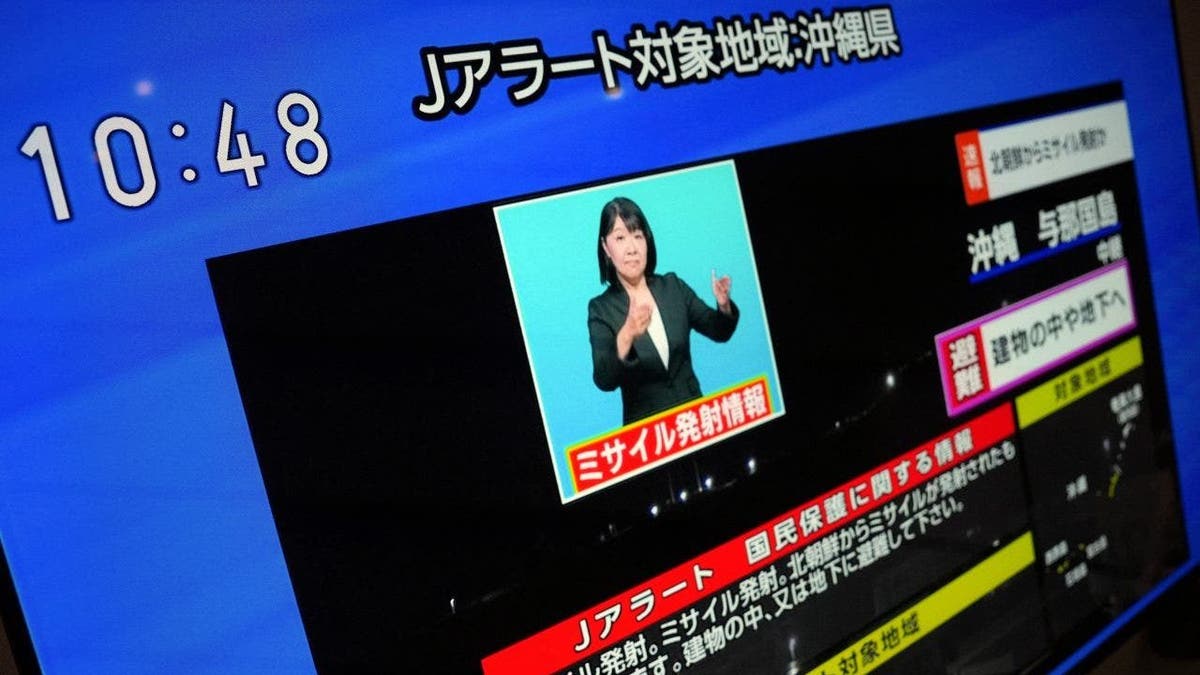 A TV shows an alert to Japanese residents in Tokyo. The Japanese government says North Korea has fired a missile toward the Pacific Ocean. (AP Photo/Eugene Hoshiko)
This was echoed by Japanese Prime Minister Fumio Kishida, who wrote on social media platform X, "North Korea has launched a suspected ballistic missile."
The outcome of the operation is currently unknown, but the North Korean government is claiming the launch was a success and that the satellite is now in orbit.
Japan's Coast Guard reports that the projectile traveled in the direction of the Yellow Sea and East China Sea.