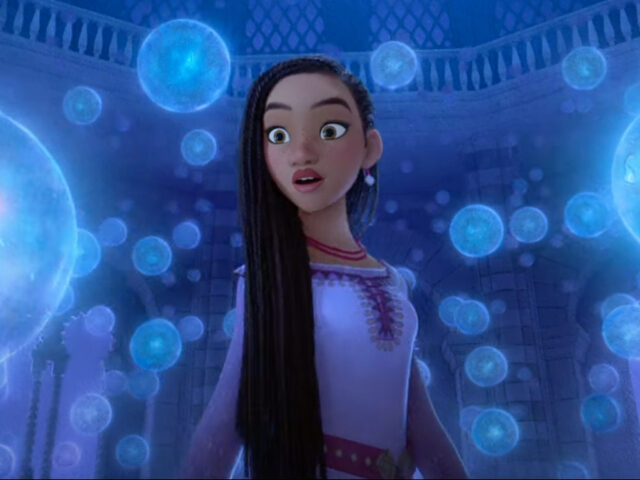 Disney
The Disney Grooming Institute's next cinematic offering is the $250 – $300 million Wish (promotion plus production), and so far, the critics are not impressed.
With 48 reviews filed, Disney's next tentpole sits at a dispiriting 63 percent fresh at Rotten Tomatoes.
To avoid accusations of sexism (because you know how much those bother me), I'm only going to quote the lady reviewers…
Wish is a disappointment. What could have been a beautiful celebration of Disney's past ends up being one big poorly designed Easter egg hunt. The heart is in the right place, but the pieces never add up to something more.
Two stars out of five. So sad.
And honestly, I would like Disney, or at least this particular Disney movie, far more if it took risks and held true to what makes it unique. Wish is working with some interesting ideas, including the struggle and hard work that comes with trying to fulfill a lifelong dream. It also continues a welcome trend for Disney in terms of centering women of color,