Australian Prime Minister Anthony Albanese has refused to call Chinese President Xi Jinping a dictator after U.S. President Joe Biden's used the description of his Asian counterpart.
As Breitbart News reported, Biden said on Wednesday he still regards the Chinese leader Xi as a "dictator," prompting a testy response from Beijing which denounced Biden's remarks as an "irresponsible political maneuver" but did not explain why Xi should be considered otherwise.
He's an Expert on the Subject… Biden Says Chinese President Xi a Dictator After Meeting
The White House / Facebook
Left-wing leader Albanese dodged questions on whether he considered Xi Jinping a dictator on the sidelines of the APEC Summit on Thursday.
The prime minister refused to respond to reporters when he fielded questions after speaking from the summit in San Francisco in keeping with his recent efforts to appease Beijing.
"Just on President Biden's remarks yesterday about Xi Jinping being a dictator, is he wrong? Would you agree with him? Is Xi Jinping a dictator?" one reporter asked, Sky News Australia reports.
Albanese responded, emphasising Australia and China's political systems were "different."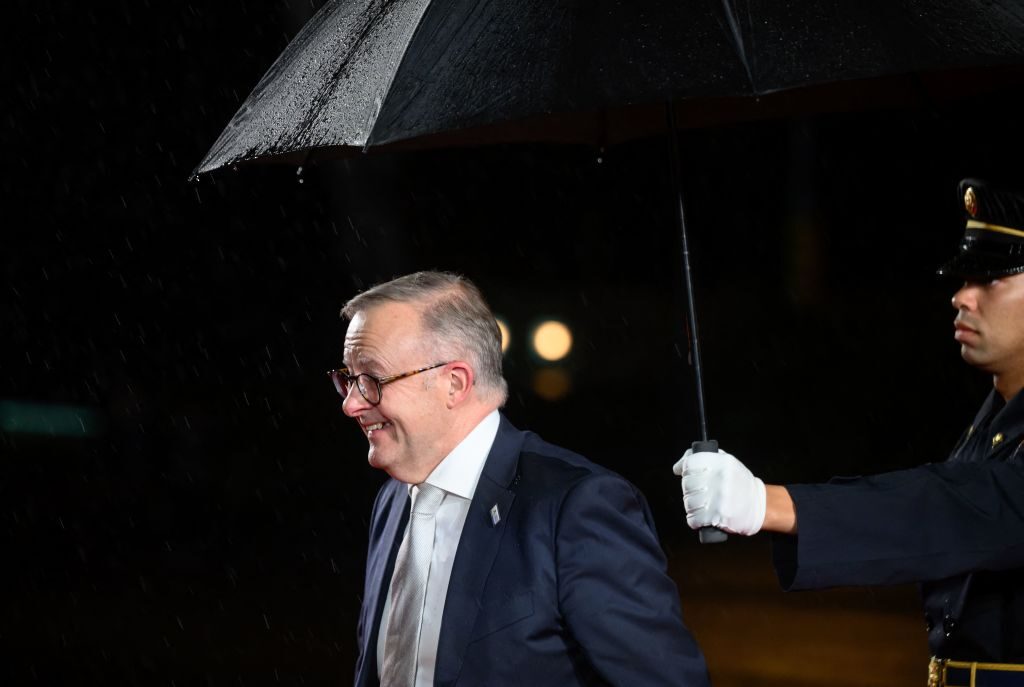 Australia's Prime Minister Anthony Albanese arrives for the leaders and spouses dinner during the Asia-Pacific Economic Cooperation (APEC) Leaders' Week at the Legion of Honor in San Francisco,