BUENOS AIRES, Argentina – How can the current economy minister of a nation with 140% inflation and 40% living below the poverty line win a presidential election? It turns out that he can't, at least not in Argentina.
Libertarian outsider congressman and economist Javier Milei, of the Liberty Advances party, won a decisive victory tonight over the establishment's center-left candidate, the Peronista Sergio Massa.
ARGENTINA ELECTION SHOWDOWN AS LIBERTARIAN OUTSIDER LOOKS TO TAKE DOWN ESTABLISHMENT CANDIDATE
With 99.3% of the votes counted, Milei stood at 55.7% versus 44.3% for Massa. While Massa won the vote-rich province of Buenos Aires by a little over 1%, Milei won the city proper of Buenos Aires, and then crushed Massa in the vote-rich northern provinces of Cordoba, Santa Fe, and Mendoza.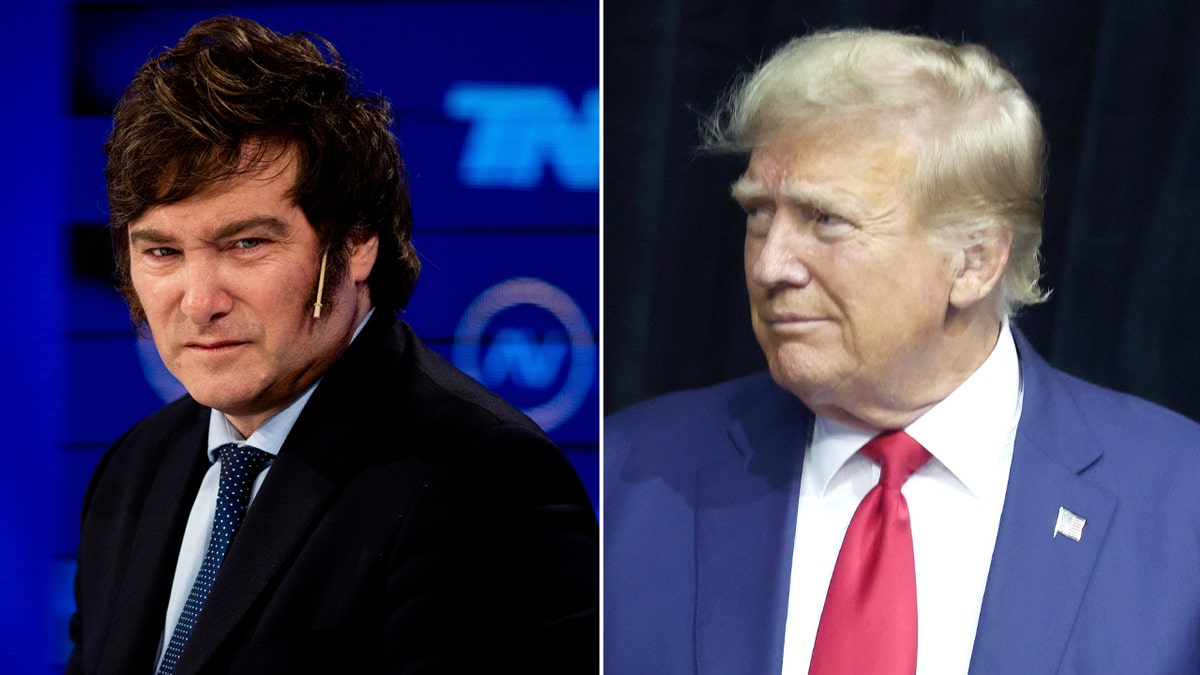 Milei has often been compared to Donald Trump, and the two share a disdain for the political establishment, the media, and socialism. (Getty Images)
Milei enjoyed a slight lead in the polls heading into the final week of the election, but political analysts noted that Milei had significantly underperformed in the first round election last month. While expected to win,