TOKYO (AP) — Japanese Prime Minister Fumio Kishida and Chinese President Xi Jinping agreed Friday to build a stable and constructive relationship but achieved only a vague agreement on easing a dispute over a Chinese ban on Japanese seafood, officials said.
Kishida told reporters after a 65-minute meeting with Xi on the sidelines of the Asia Pacific Economic Cooperation summit in San Francisco that they agreed to "find ways to resolve the dispute through meetings and dialogue in a constructive manner" and would convene a meeting of scientific experts. He gave no details.
KOI EMERGES AS NEW SOURCE OF SOURING RELATIONS BETWEEN JAPAN AND CHINA
Kishida had demanded that China immediately lift its ban on Japanese seafood, in place since the crippled Fukushima nuclear power plant began discharging treated radioactive wastewater into the sea on Aug. 24. The ban has badly hurt Japanese exporters of scallops and other seafood.
Japan says the wastewater is much safer than international standards and that the International Atomic Energy Agency has concluded the environmental and health impact of its release is negligible. China calls the discharge "nuclear-contaminated water."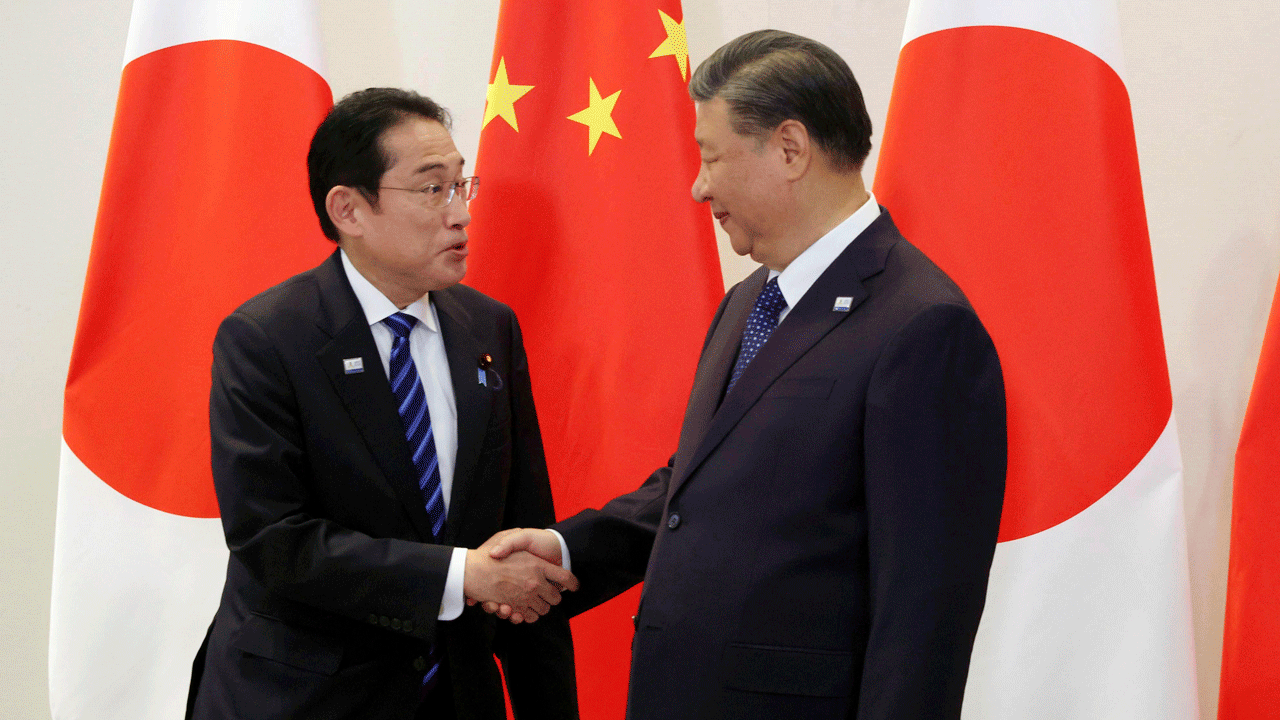 China and Japan have been feuding over a recent Chinese ban on Japanese seafood imports.