An Italian court on Monday convicted more than 200 people for their involvement in the 'ndrangheta, an organized crime syndicate that has built up a powerful global network through drug trafficking and other illicit revenues. 
Recalling Italy's famous maxi-trial of 1986 in which nearly 500 alleged Sicilian Mafia members went on trial in a similarly constructed bunker in Palermo, Monday's conviction unfolded in a bunker-stye courtroom in the southern Calabria region, where the mob organization was originally based.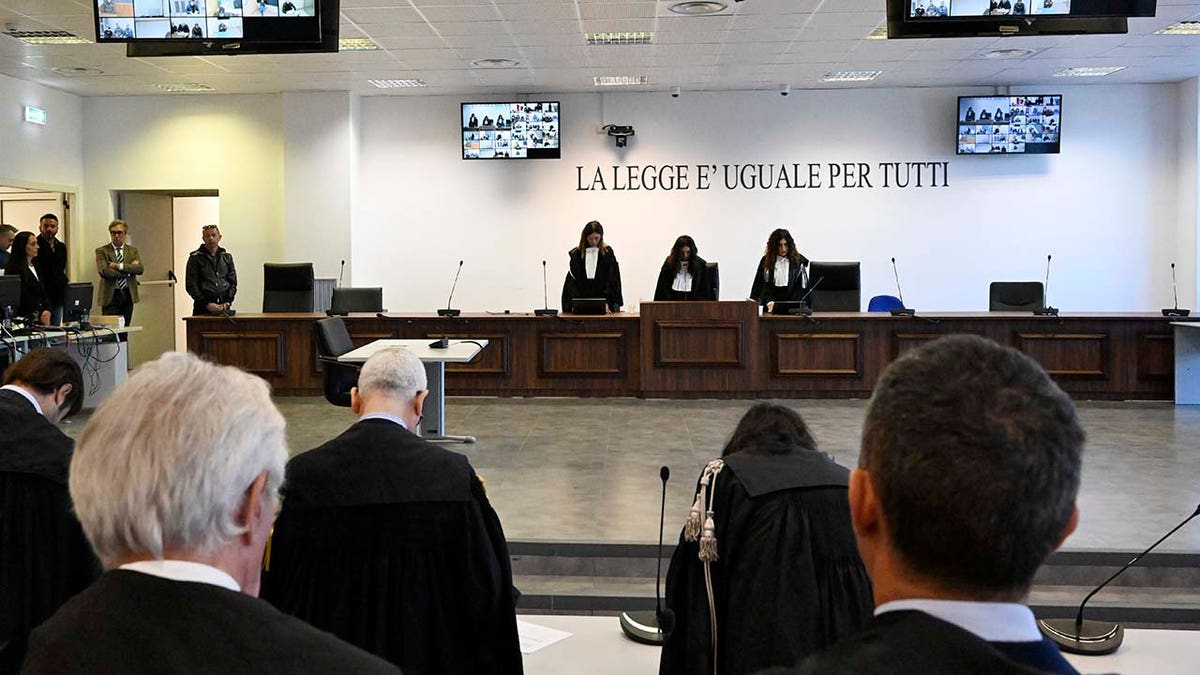 Officials listen as the president of the court judge Brigida Cavasino, center, flanked by judges Claudia Caputo, left, and Germana Radice, reads the verdicts of a maxi-trial in Lamezia Terme, southern Italy, Monday, Nov. 20, 2023.  (AP Photo/Valeria Ferraro)
It took over an hour and 40 minutes to read the court's lengthy verdict, including the acquittal of 131 other defendants. 
The 'ndrangheta has quietly amassed power in Italy and abroad as the Sicilian Mafia lost influence. Anti-mafia prosecutors who led the investigation in southern Italy say the 'ndrangheta hold a near-monopoly on cocaine importation in Europe. The organization also has a presence in North and South America as well as Africa and Lebanon.