Iran has executed over 100 people since the Hamas terrorist attack on Oct. 7 drew the world's attention to Israel and the Gaza Strip, with one report referring to Tehran's "execution spree." 
"On Wednesday, November 15, 2023, as the United Nations General Assembly's Third Committee was considering a resolution condemning the systematic and widespread violation of human rights in Iran, the henchmen of the Iranian regime executed six prisoners," the secretariat of the National Council of Resistance of Iran (NCRI) wrote this week after more executions took place. 
The NCRI noted that the regime, which the United Nations has condemned dozens of times for "systematic and widespread violation of human rights," has continued to "carry out brutal executions in an increasing manner" and called for the international community to "ostracize" Iran. 
"Appeasement with this regime, which has set unprecedented records in executions, terrorism, and warmongering, is a clear violation of all international and recognized human rights standards," the NCRI wrote. 
IRANIAN OFFICIAL WHO REPORTEDLY HELPED HAMAS PLAN ISRAEL ATTACK IS SEEN SHAKING HANDS WITH UN AID LEADER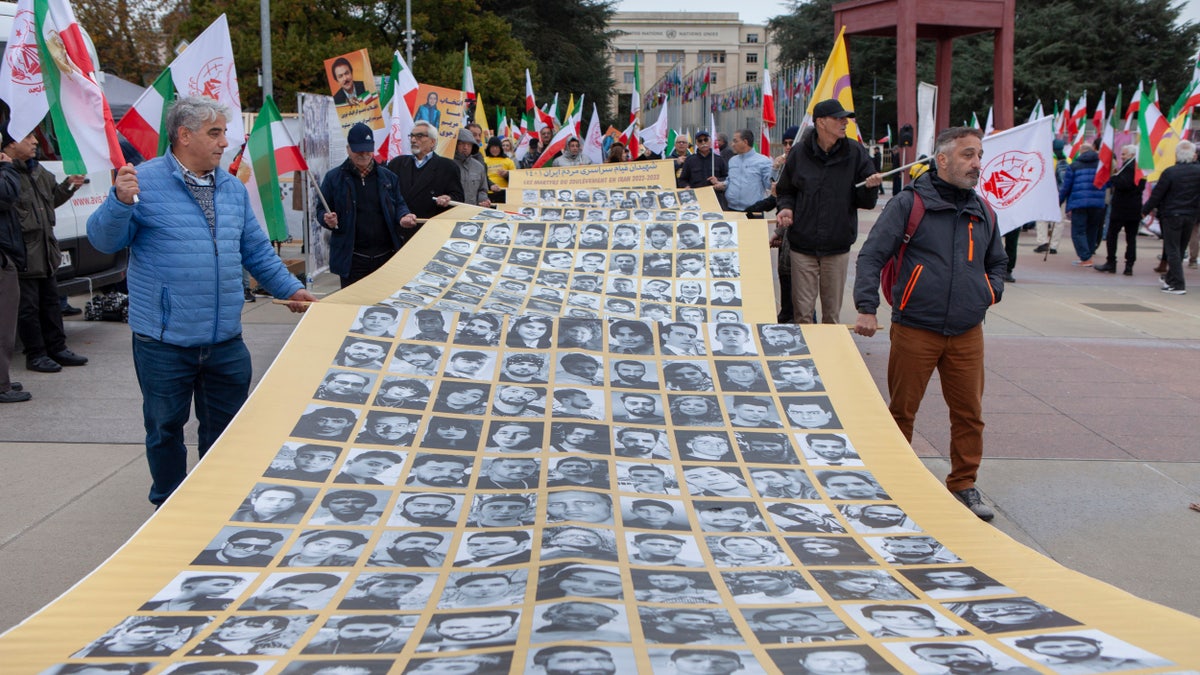 Protesters carry a banner, which shows portraits of the people executed by the Iranian regime,