U.S. forces stationed at Ain al-Asad air base in Iraq were attacked early Tuesday prompting a U.S. military aircraft to strike back, officials said. 
Pentagon spokeswoman Sabrina Singh said Iran-backed militias used close-range ballistic missiles against U.S. and coalition forces, resulting in "several non-serious injuries and some minor damage to infrastructure."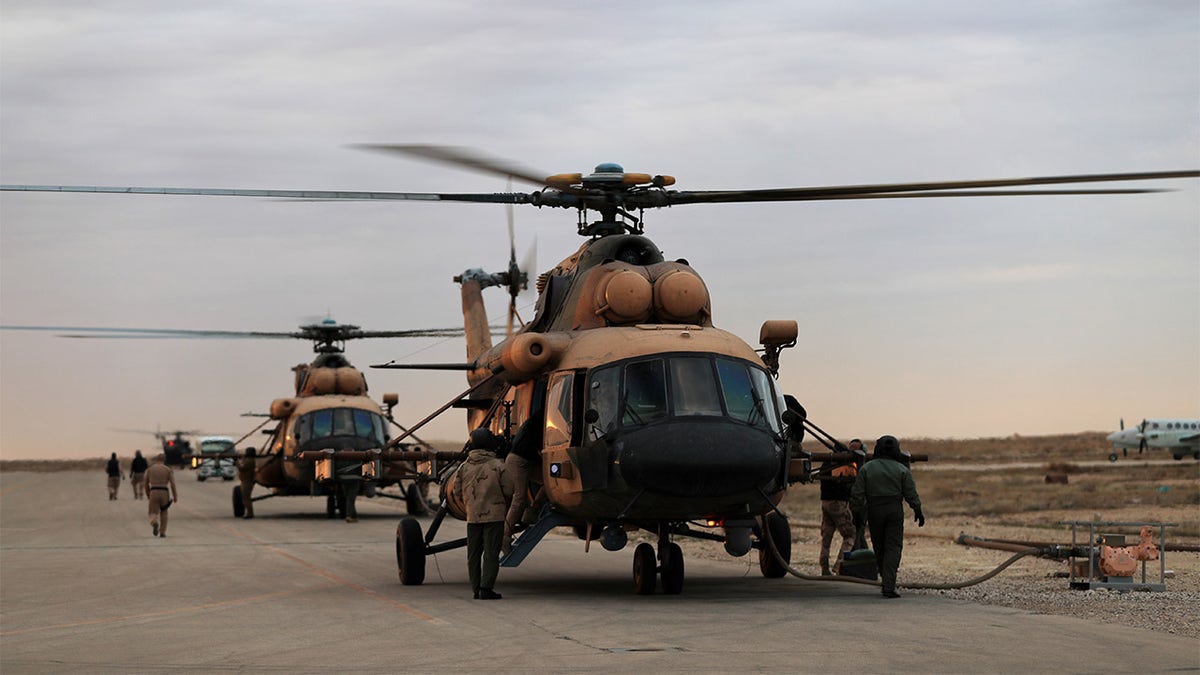 Iraqi Air Force helicopters land at Ain al-Asad airbase in Anbar province, Iraq. (Reuters)
Reuters, citing two U.S. officials, reported that the attack resulted in eight injuries. 
A U.S. military AC-130 aircraft in the area conducted a self-defense strike against an Iranian-backed militia vehicle and personnel involved in the attack, resulting in some "hostile fatalities." 
U.S. forces have been attacked approximately 66 times since October 17, including 32 times in Iraq and 34 times in Syria. U.S. personnel have sustained approximately 62 injuries, not including Tuesday's attack, which is still being evaluated. 
CRITICS SLAM BIDEN ADMIN FOR WAIVER THAT GIVES IRAN ACCESS TO $10B FUND: 'ABSOLUTELY OUTRAGEOUS'
The attacks that began on October 17 by Iraqi militia groups have reportedly been linked to the United States' support for Israel in its retaliation against the Palestinian militant group Hamas,