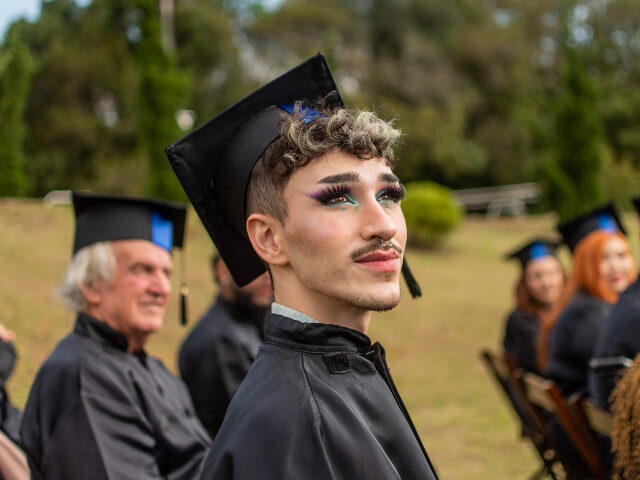 Drs Producoes/Getty Images
Diversity, Equity, and Inclusion (DEI) took a hit in Iowa when the state's Board of Regents voted to curtail the practice in its university system.
In June, Iowa Republican Gov. Kim Reynolds signed a bill establishing a Board of Regents "commission to review Iowa's DEI activities and recommend necessary changes," according to National Review. After meeting over the summer, the board recently approved ten recommendations that would essentially reverse the DEI phenomenon in universities.
The recommendations include eliminating university-wide "DEI functions that are not necessary for compliance or accreditation" and reviewing "all college, department, or unit-level DEI positions to determine whether DEI specific job responsibilities are necessary for compliance, accreditation, or student and employee support services." It also calls for the review and possible elimination of "services provided by offices currently supporting diversity or multicultural affairs in other divisions of the university to ensure they are available to all students." Per the National Review:
Notably, the steps the Board of Regents have adopted also include ensuring that employees, students, applicants, and campus visitors are not required to submit DEI statements or "be evaluated based on participation in DEI initiatives" unless the position is one required for "DEI-related compliance or accreditation."
The new rules also prohibit Iowa's public universities from requiring that employees,