Rescuers in northern India supplied food and medicine to 40 construction workers on Thursday as officials started drilling through the rubble to reach the men who have been trapped since a portion of the tunnel they were working on collapsed over the weekend.
Rescuers planned to insert wide steel pipes to create a passage to free the workers trapped since early Sunday in the mountainous Uttarakhand state. A new drilling machine was assembled after three Indian air force transport aircraft flew its parts in from New Delhi on Wednesday.
The American Auger machine will be used to drill a stretch of nearly 45 meters and rescuers hope to reach the trapped workers by Friday night or Saturday, said Devendra Patwal, a disaster management relief official.
INDIAN RESCUERS LOCATE 40 WORKERS TRAPPED INSIDE COLLAPSED TUNNEL BY LANDSLIDE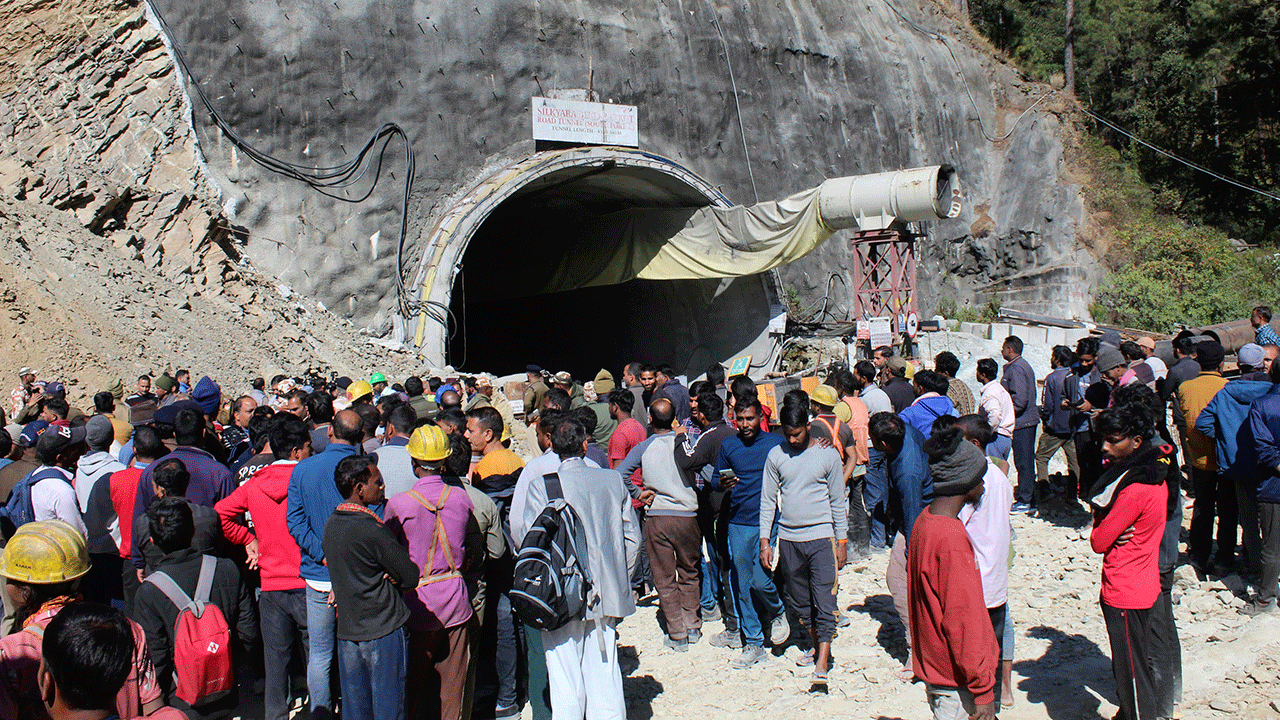 People watch rescue and relief operations at the site of an under-construction road tunnel that collapsed in mountainous Uttarakhand state, India, on Nov. 15, 2023. Rescuers have been trying to drill wide pipes through excavated rubble to create a passage to free 40 construction workers trapped since Sunday. (AP Photo)