The Israel Defense Forces (IDF) released video on Friday showing what it says is a stash of mortar bombs hidden in the vicinity of a kindergarten classroom.
The short video shows a damaged kindergarten classroom and then pans into a small storage area, revealing a pile of mortar shells.
An IDF spokesman said the mortar shells and other weapons were recovered by soldiers in schools inside the Gaza Strip.
NETANYAHU: ISRAEL 'NOT SUCCESSFUL' IN MINIMIZING GAZA CIVILIAN CASUALTIES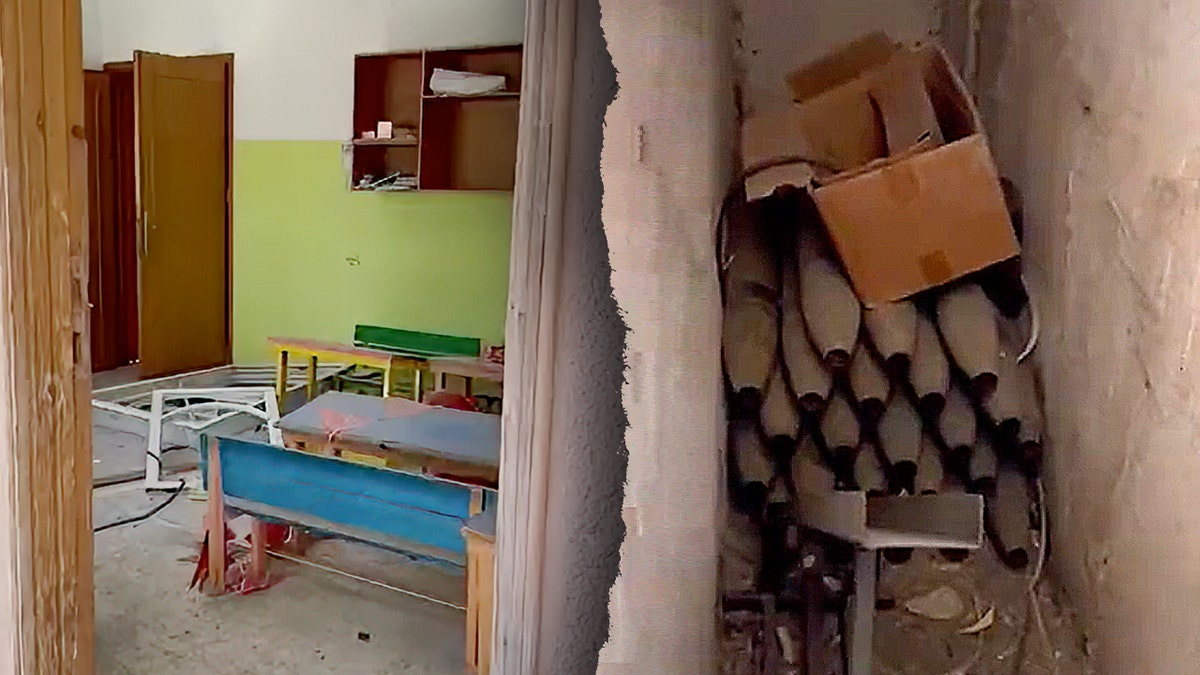 A photo of mortar shells next to a school classroom. (IDF)
Additionally, IDF troops also found numerous Hamas weapons hidden in the Al-Karmel elementary school, the IDF said. Those weapons are understood to consist of rocket-propelled grenades and other military equipment.
U.S. and Israeli officials have said the Hamas terrorist organization uses civilian infrastructure like schools, homes and hospitals as cover for its military activities. 
The IDF also released an image of a stockpile of weaponry and ammunition it says were seized from the Al-Quds Hospital, located in the Tel al-Hawa area of Gaza City. The IDF says terrorists are using tunnels beneath hospitals to conduct its operations.