Officials in Iceland, who are warning on Friday of a volcanic eruption that could "start anytime in the next few days," have now pinpointed the area where they believe it is "most likely" to happen. 
The Icelandic Meteorological Office says around 2,000 earthquakes have been recorded in the last 24 hours in the region surrounding the southwestern city of Grindavík, with most activity happening near the mountainous area of Hagafell. 
"The latest models that have been calculated based on GPS measurements and satellite data still indicate that the greatest slip in the magma tunnel is north of Grindavík, near Hagafell," it said. "If magma manages to break its way to the surface, it is still most likely to be in that area." 
The office said most of the earthquakes are small in nature and are less than 1 magnitude, but a 3.0-magnitude tremor was measured at Hagafell this morning. 
ICELAND DISPATCHES BULLDOZER TO BUILD VOLCANO DEFENSES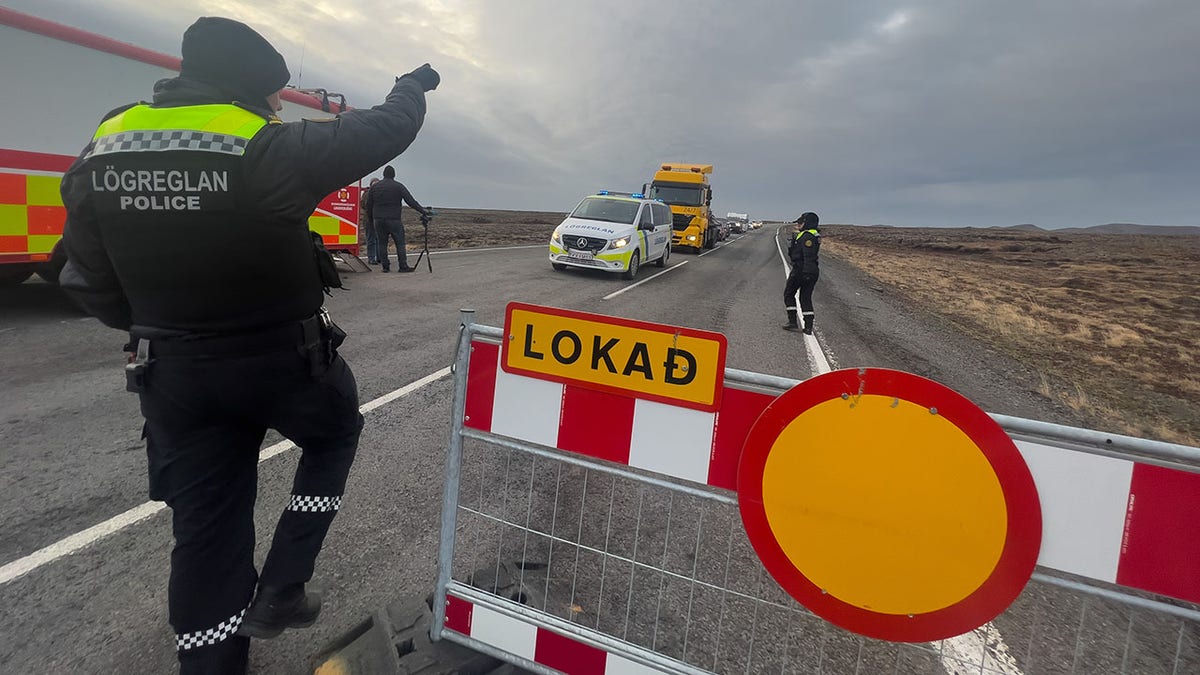 Police direct traffic out of Grindavik on Tuesday over concerns about a potential volcanic eruption. (Micah Garen/Getty Images)
Grindavík, a city with about 3,000 residents,