Authorities in Haiti on Monday arrested a new suspect in the July 2021 slaying of President Jovenel Moïse.
Macky Kessa, a former mayor of the southern coastal city of Jacmel, was detained but has not been charged, his attorney, Jimmy Jean-Baptiste, told The Associated Press.
He said Kessa is being held in Haiti's notorious National Penitentiary in the capital, Port-au-Prince, and that he plans to seek his release.
EX-COLOMBIAN ARMY OFFICER GETS LIFE FOR ROLE IN HAITIAN PRESIDENT'S ASSASSINATION PLOT
It wasn't immediately clear why Kessa was detained. Jean-Baptiste declined further comment, noting that the investigation is ongoing.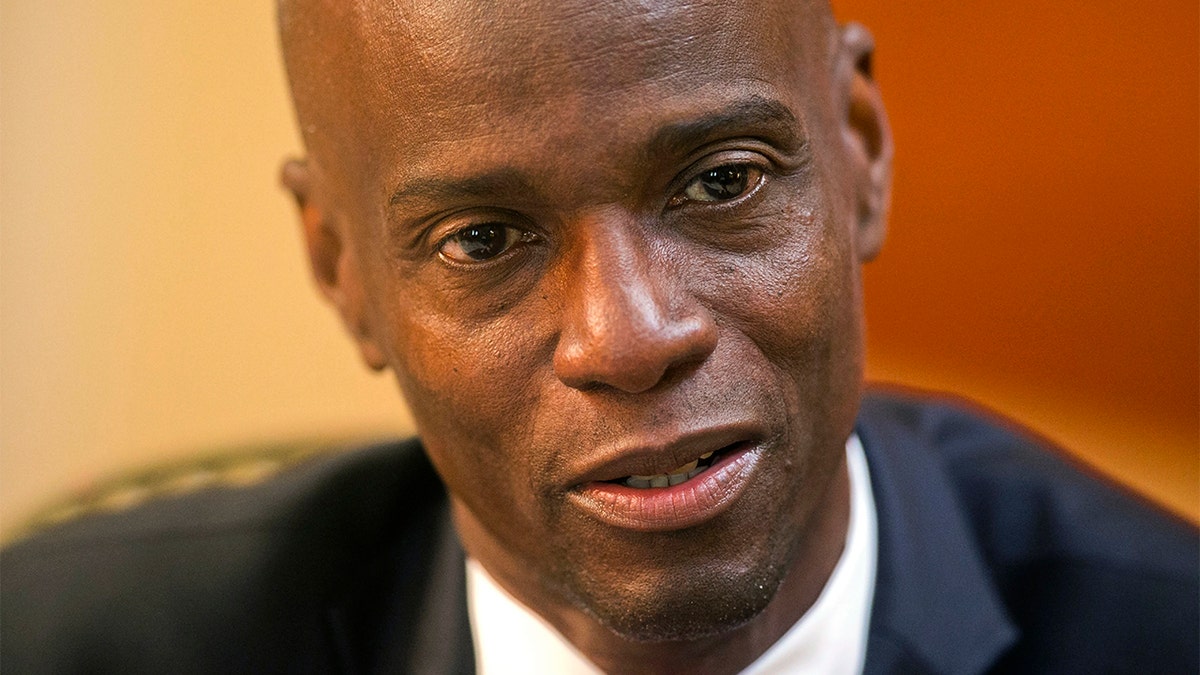 In this Feb. 7, 2020, file photo, Haiti's President Jovenel Moise speaks during an interview at his home in Petion-Ville, a suburb of Port-au-Prince, Haiti. (AP Photo/Dieu Nalio Chery, File)
The arrest occurred after Kessa met with Judge Walther Wesser Voltaire, who is investigating the case and has interviewed several other suspects who have been languishing in jail for more than two years. Voltaire is the fifth judge to be appointed to the case, with previous judges stepping down for various reasons, including fear of being killed.