German police in the state of Bavaria on Tuesday raided the homes of more than a dozen people accused of having spread antisemitic material online, including the celebration of the Hamas attacks against Israel. 
Bavarian criminal police say the suspects included 15 men and two men, aged 18 to 62, according to dpa, a German news agency. The suspects were questioned and police confiscated evidence from their homes, dpa reported.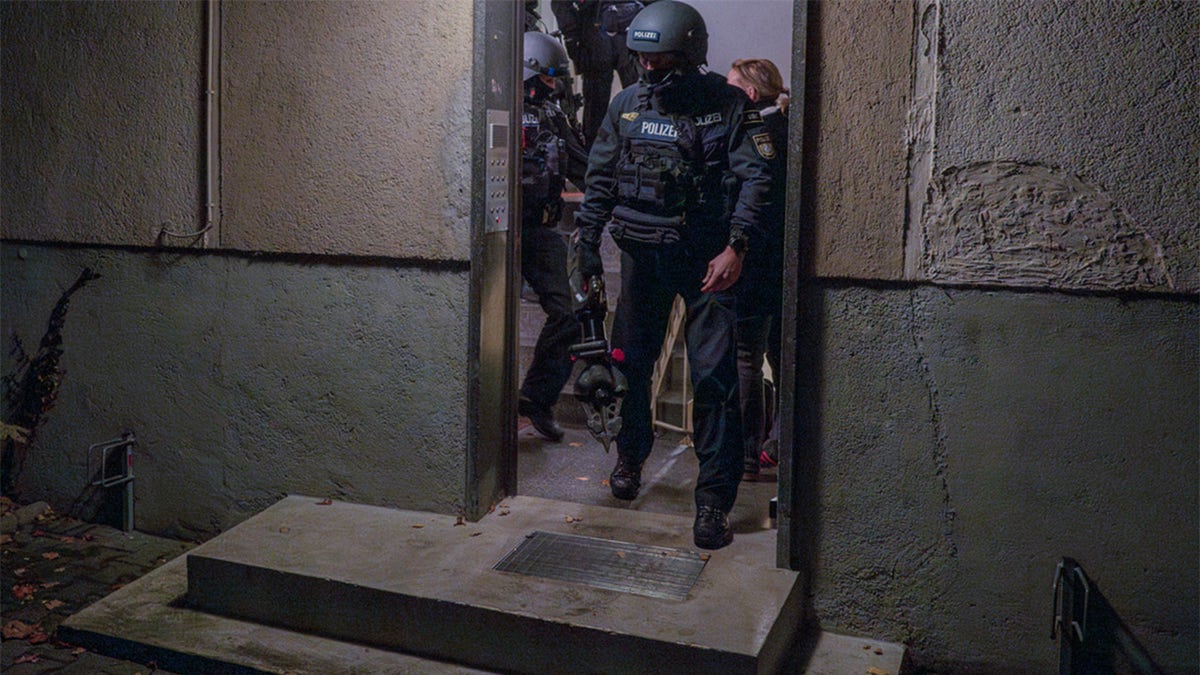 Police officers leave a house during a raid in the early hours of the morning in Munich, Germany, Tuesday, Nov. 21, 2023.  (Peter Kneffel/dpa via AP)
The suspects were said to have celebrated the attacks by Palestinian terrorist group Hamas on Israel on Oct. 7, and were accused of spreading hate speech against Jewish people on social media, using symbols of banned terrorist organizations, dpa reported.
One suspect allegedly sent a sticker in a WhatsApp school class chat with the words "Gas the Jews." Another person, a German-Turkish dual citizen, allegedly posted on his account that "the Jewish sons" deserved nothing more than to be "exterminated," per dpa.
IRAN-BACKED MILITIA HITS US FORCES AT IRAQ AIR BASE,