Forward Health is launching the "CarePod," a self-contained, AI-powered doctor's office that people can access in malls and office buildings.
Forward Health CEO and co-founder Adrian Aoun, is seeking to "scale doctors" the same way "an engineer can scale through software," according to a report by TechCrunch.
The company, which was founded in 2016, reportedly launched a tech-forward doctors' offices in 2017 that forgoes traditional medical staffing for technology such as body scanners, smart sensors, and algorithms that give diagnoses.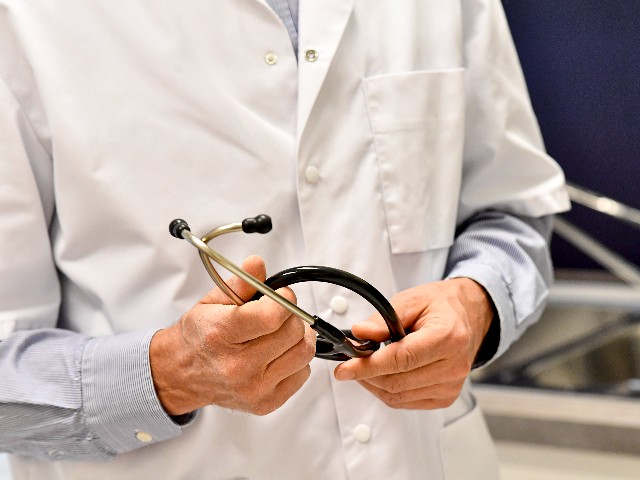 Illustration shows a close up on a doctor holding his stethoscope during a consultation in a group medical practice of general practitioners in Ronse, Monday 27 April 2020. (Photo by DIRK WAEM/BELGA MAG/AFP via Getty Images)
Now, Aoun is working on the implementing everything found in a doctor's office into the "CarePod," a self-contained, standalone medical station.
According to TechCrunch, this is the pitch:
Why spend hours in a doctor's office to get your throat swabbed for strep throat? Walk into the CarePod, soon to be located in malls and office buildings, and answer some questions to determine the appropriate test.