A gang of violent monkeys terrorizing a town in India struck again, killing a 10-year-old boy by ripping out his intestines.
Dipak Thakor, was playing with friends in the small village of Salki when he was attacked by what has become a notorious gang of monkeys, with one of the animals digging his claws into the boy and tearing out his intestines, according to a report from The Sun.
Thakor was rushed to the hospital after the attack but doctors were tragically unable to save his life.
WOMAN BLEEDS TO DEATH AFTER BEING ATTACKED BY MONKEYS DAYS AFTER BABY WAS KILLED IN SAME CITY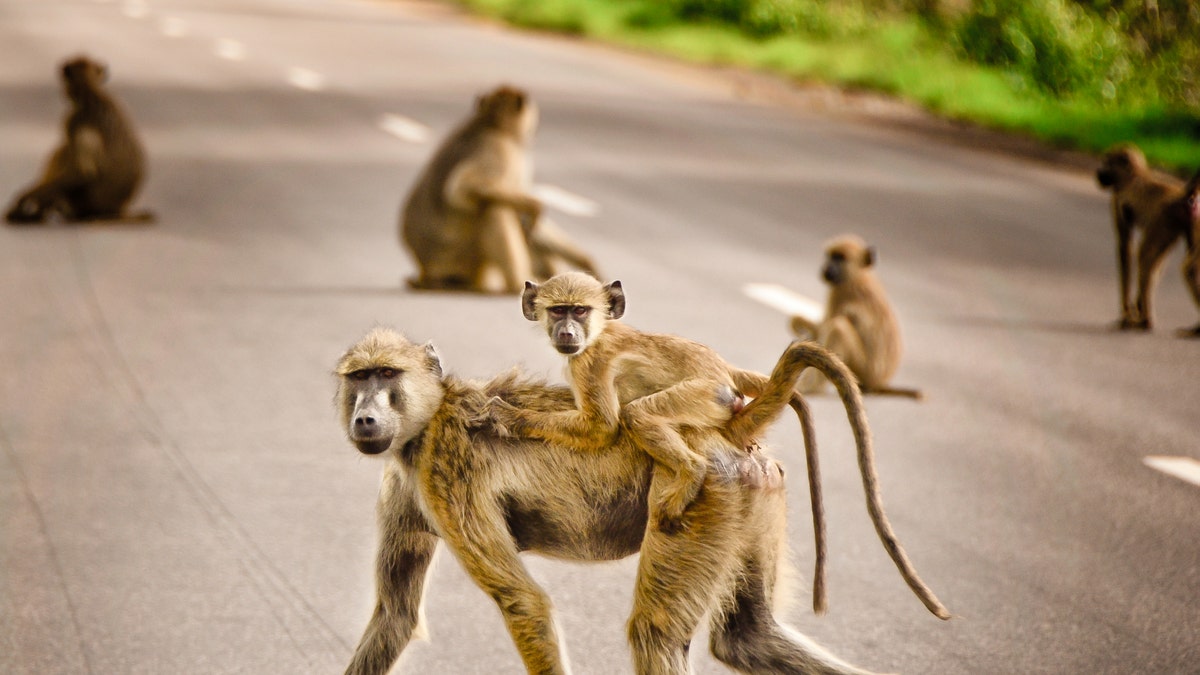 Several miles outside Mikumi National Park, baboons frolic and play in the road. (Getty Images)
"His intestine was ripped out in the attack. He rushed (back) to his house and was taken to a hospital where doctors declared him dead on arrival," a local official said in a statement, according to The Sun.
The monkeys responsible for the boy's death have been on the run and responsible for multiple attacks, with the official saying the latest tragedy was "the third attack by monkeys in the village within a week."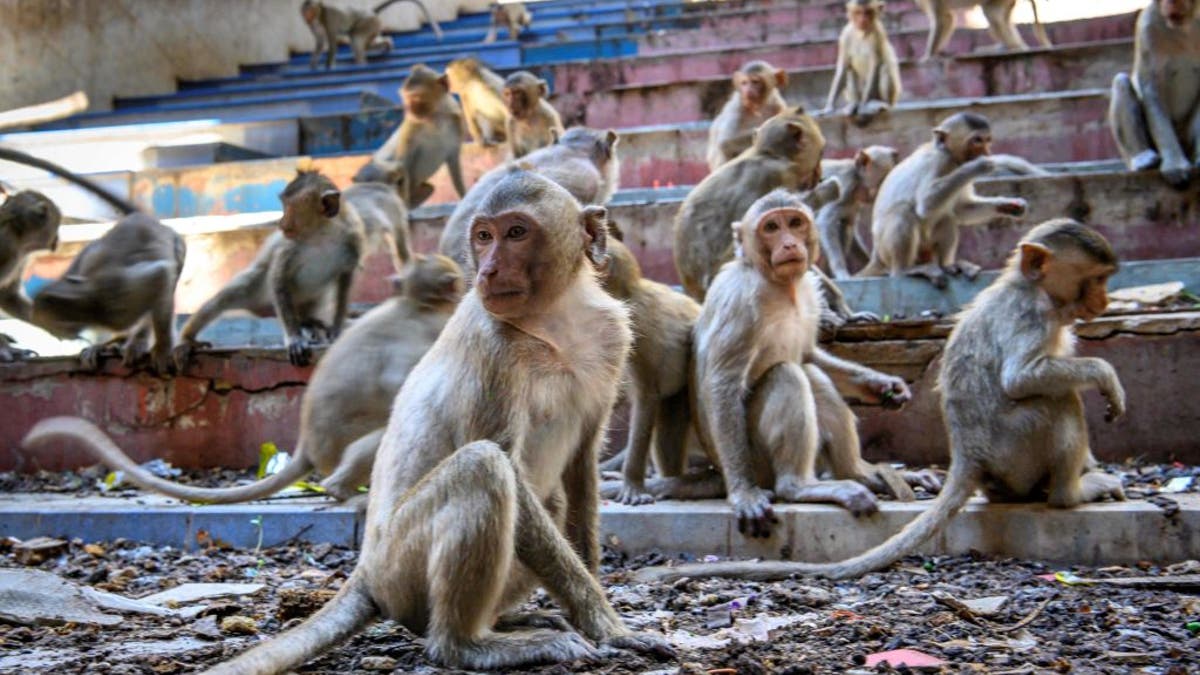 Long-tail macaques sit in an abandoned building in the town of Lopburi,