A human rights activist in Belarus on Thursday began a hunger strike inside prison in the latest protest against the repressive government of Alexander Lukashenko, a rights organization said.
The Belarusian human rights organization Viasna said Aliaksandar Vaitseshyk went on hunger strike in the city of Baranavichy, in western Belarus, after being sentenced to 15 days of administrative arrest.
He was convicted on charges of "distributing extremist materials," a charge which Belarus authorities have frequently used to detain activists in recent years.
DISSIDENT BELARUSIAN AUTHOR CLAIMS FATHER WAS ARRESTED FOR REPOSTING ARTICLE
Belarus was rocked by mass protests during Alexander Lukashenko's disputed election in 2020, which the opposition and the West condemned as fraudulent. Since then Belarusian authorities have detained more than 35,000 people, many of whom have reportedly been tortured while in custody.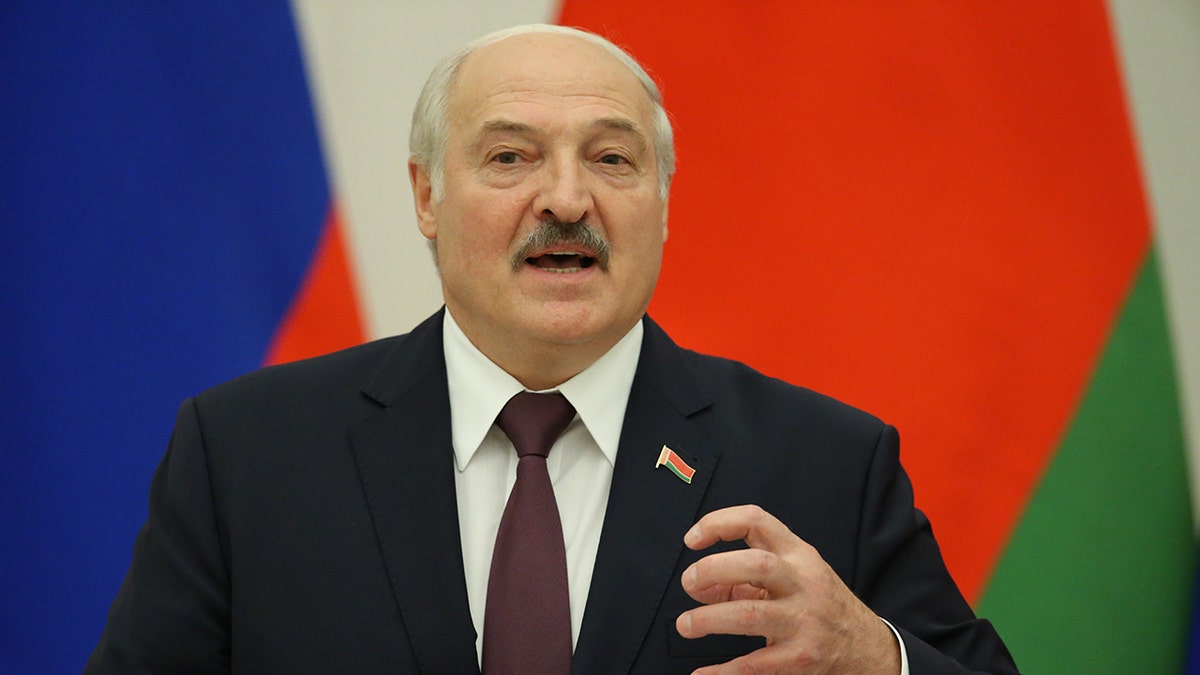 Belarussian President Alexander Lukashenko speaks during a joint press conference at the Kremlin on September 9, 2021 in Moscow, Russia.  (Mikhail Svetlov/Getty Images)
Vaitseshyk was detained on Nov. 9 by armed men near his home on the same day 10 opposition activists were also detained, Viasna said.