Australia's left-wing Prime Minister Anthony Albanese on Monday admitted China was responsible for a "regrettable incident" between one of its warships and the crew of an Australian navy vessel but refused to say whether he raised the issue in recent face-to-face talks with President Xi Jinping.
As Breitbart News reported, a vessel from the People's Liberation Army-Navy was accused a week ago of likely causing injuries to Australian naval divers by operating its sonar while they were trying to clear fishing nets from their ship's propellers.
The Australian government expressed its serious concerns to the Chinese government over what it called the unsafe and unprofessional conduct earlier this past week, Defense Minister Richard Marles said in a statement on his official website.
Between the encounter and Canberra's  statement on the matter a few days later, Albanese spoke to Xi on the sidelines of an Asia-Pacific leaders´summit in San Francisco.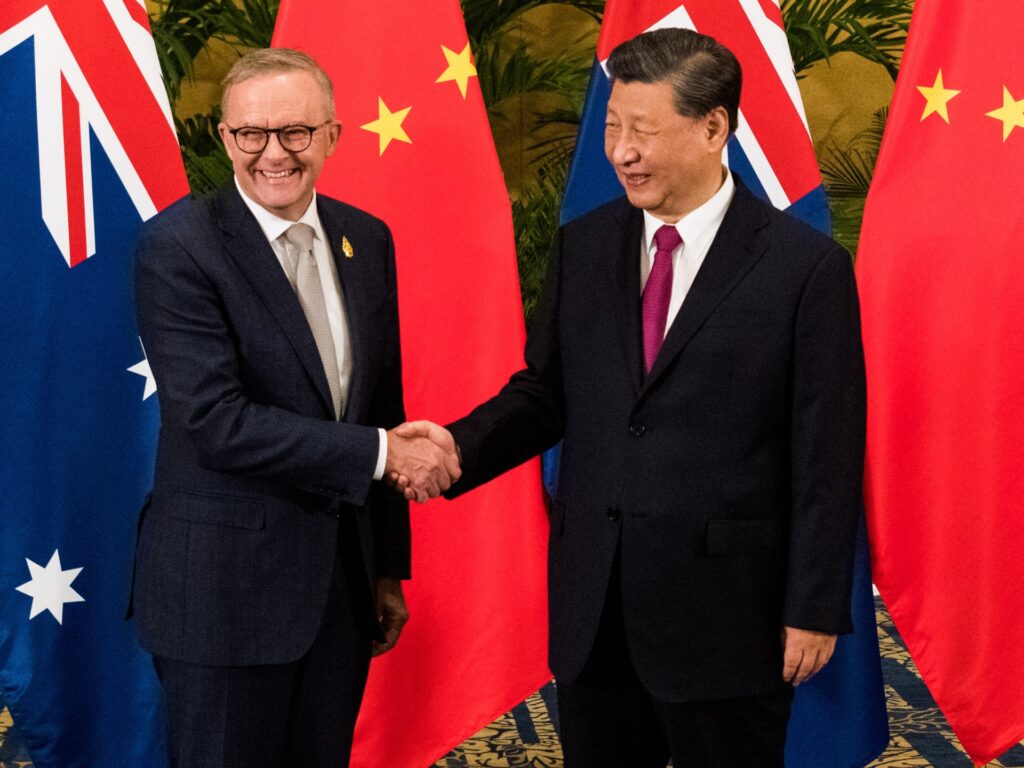 File/The 2022 G20 summit in Bali, Indonesia. Australian prime minister Anthony Albanese bilateral meeting with President of the People's Republic of China, Xi Jinping. November 15th, 2022. (James Brickwood/Sydney Morning Herald via Getty Images)
Albanese dodged questions on the contents of that meeting and whether he considered Xi Jinping a dictator when he faced the media,