A fire erupted in a coal mining company building in a northern Chinese city on Thursday, killing 26 people and injuring at least 38, Chinese state media reported.
Rescue personnel evacuated dozens of people from the building, according to state media.
The building belongs to Yongju Coal Company and is in Lvliang city in northern Shanxi province, a major coal-producing region.
XI TELLS BIDEN TAIWAN IS 'MOST POTENTIALLY DANGEROUS ISSUE' BETWEEN US, CHINA
Videos circulating on social media, some of which were shown on state broadcaster CCTV, showed flames and heavy plumes of smoke coming out of a four-story concrete building. Some people were shown escaping the building by climbing down drain pipes.
Those dead were almost all workers, according to local media outlet Fengmian News.
The fire was first reported around 6:50 a.m. and had been put out by mid-afternoon, according to the local emergency management department.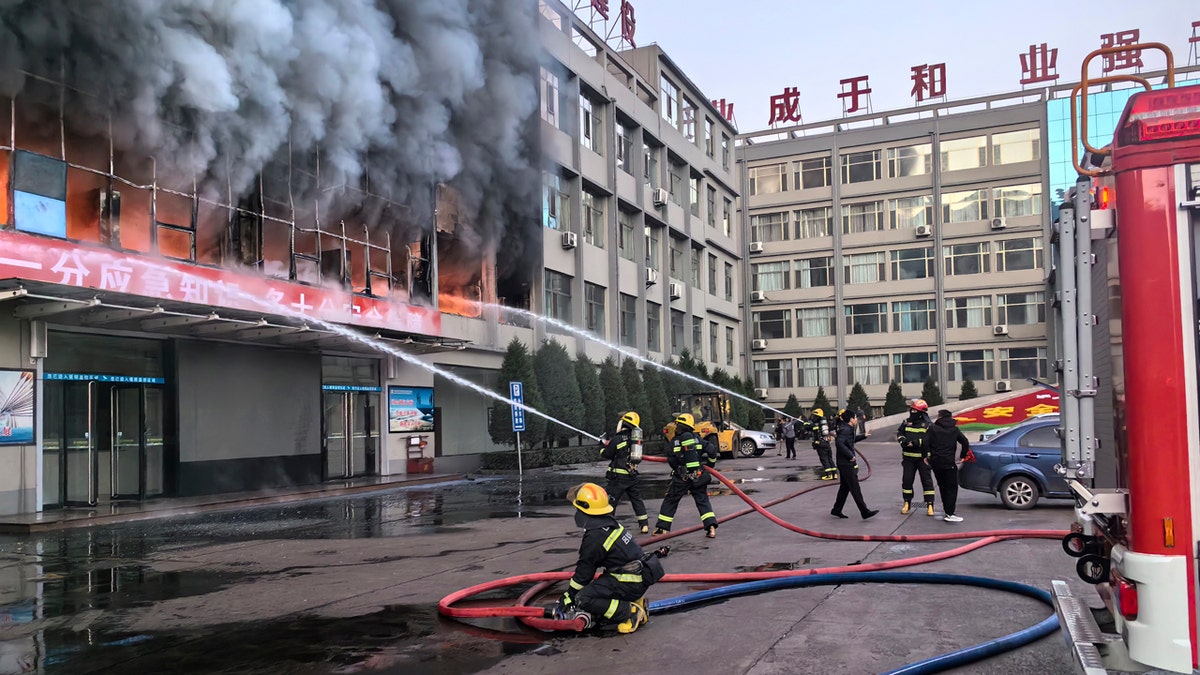 Firefighters respond to a blaze at a coal mining company building in Lvliang, China,  Thursday, Nov. 16, 2023. (Xinhua via AP)
President Xi Jinping, who is on a trip to the United States,